Contact me
@billegbert




For the moment, this eponymous website is old school in all the worst ways -- primitive, basic and existing entirely for the purpose of self-promotion. Having recently left my position at the NY Daily News, I'm launching this site mainly to archive some clips for perusal by potential employers. But you're welcome to look at them too.


(click pages for pdfs)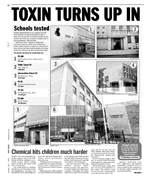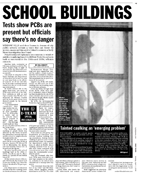 Probably the most significant reporting I've done at the News is on the ongoing issue of

toxic PCBs in the caulking of public schools

. The Daily News tested caulking sampled from several NYC public schools in 2008 and found that most contained many times more PCBs than the threshold for toxic waste. Anything with more than

50 parts-per-million of PCBs is considered toxic waste

, and I found

225,000ppm

in the caulking of one Upper West Side elementary school. The initial coverage and ensuing City Council hearings and lawsuits finally resulted in a settlement in January 2010 between the EPA and the city to deal with the PCB caulking in what was supposed to be a national model to deal with this nationwide issue (the caulking was widely used across the country before 1977). More recently, in a surprise about-face, the EPA has proposed changing its regulations to exempt caulking from the 50ppm safety standard. That wasn't an easy sell at the Manhattan public hearing on the matter.
See more of my PCB coverage here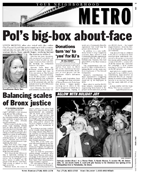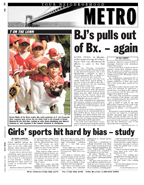 I've also done more traditional

muckraking

, like reporting on big donations from a development interest to a City Council member who then reversed her opposition to the project and tried to deliver the support of the rest of the Bronx delegation. The project never got off the ground in the aftermath.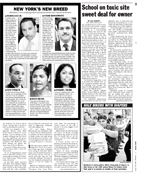 I also wrote quite a bit about

a sweetheart deal

by the Department of Education to lease a contaminated building on an old factory site as a school. The 20-year lease -- for

$1 million a year

-- overvalued the property (which could have been purchased outright for only $2 million) and created a huge windfall for the landlord, who had a history of dubious lease deals with the city schools. Worse, turning the asbestos-filled former pesticide warehouse into a school required the city to spend

$6 million

in taxpayer money for remediation. That investment by the city

quadrupled

the value of the property, still owned by the landlord, who immediatedly cashed out with a $7.8-million mortgage.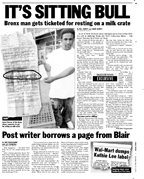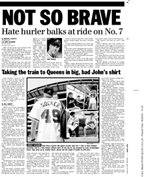 And of course I've had my share of

tabloid silliness

, like my "Exclusive!" on the Bronx man who got a

ticket for sitting on a milk crate

. And when Braves pitcher

John Rocker

slammed 7 train riders with a racist, xenophobic rant, then boasted he'd ride the train when he returned to Shea,

the Daily News sent me out a day early to ride the line in a Rocker jersey

. When I returned relatively intact with no report of violence, they sent me back out again with instructions to talk more trash.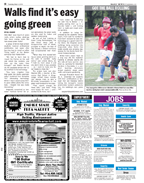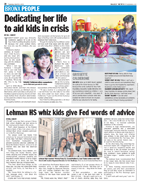 In my time covering the Bronx for the Daily News I've also found ways to cover topics not normally associated with the borough. A group of Bronx students training to build and install "green walls" offered a chance to write about

low-water vertical farming technology

. Another group of Bronx students participated in the Fed Challenge -- sort of a model UN for the Federal Reserve -- allowing me to write about

macro-economics and monetary policy

.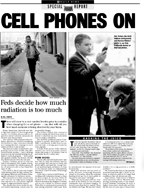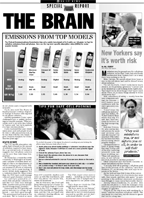 In another case of federal irregulation, here's an early story I did on the controversy over the dangers of cell phone radiation. The main takeaway from this story is that the FCC's

SAR radiation standard

used to declare cell phone radiation levels safe is acually based on the standards for

microwave ovens

and pertain only to the heat generate. So despite the implicit assurance that the radiation won't cause genetic damage or brain tumors, all the safety standards really guarantee is that your cell phone won't literally cook your brain.